Herceg Novi is known for its delicious cuisine, with a wide variety of restaurants offering traditional Montenegrin dishes as well as international cuisine. Here's a list of some of the best restaurants in Herceg Novi, along with a brief description of each:
Konoba Feral
This traditional restaurant is located in the heart of Herceg Novi's old town and offers a cozy and romantic atmosphere. They specialize in local seafood dishes, such as grilled squid and black risotto, and have a great selection of local wines.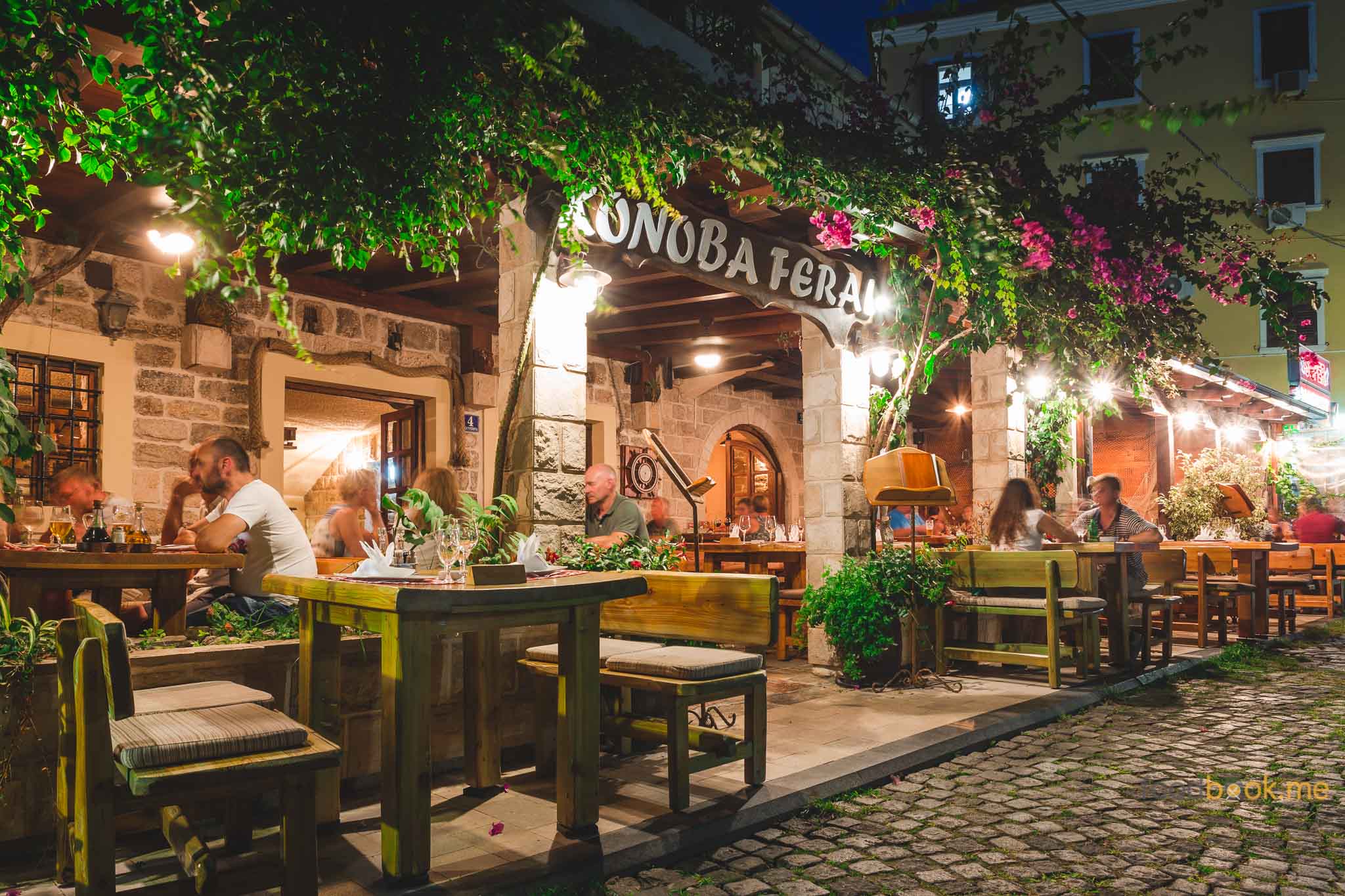 Restaurant Kantula
This family-owned restaurant offers a relaxed atmosphere and a menu that features Mediterranean cuisine with a modern twist. The menu changes seasonally, but some standout dishes include seafood risotto and grilled octopus.
Gradska Kafana
This cozy and friendly restaurant is located in the center of Herceg Novi and offers a menu that features traditional Montenegrin dishes, such as roasted lamb and homemade cheese.
Café-Restaurant Adriatica
Located on the waterfront, this restaurant offers stunning views of the bay and a menu that features both traditional Montenegrin dishes and international cuisine. Standout dishes include grilled meat and fish dishes and homemade pasta.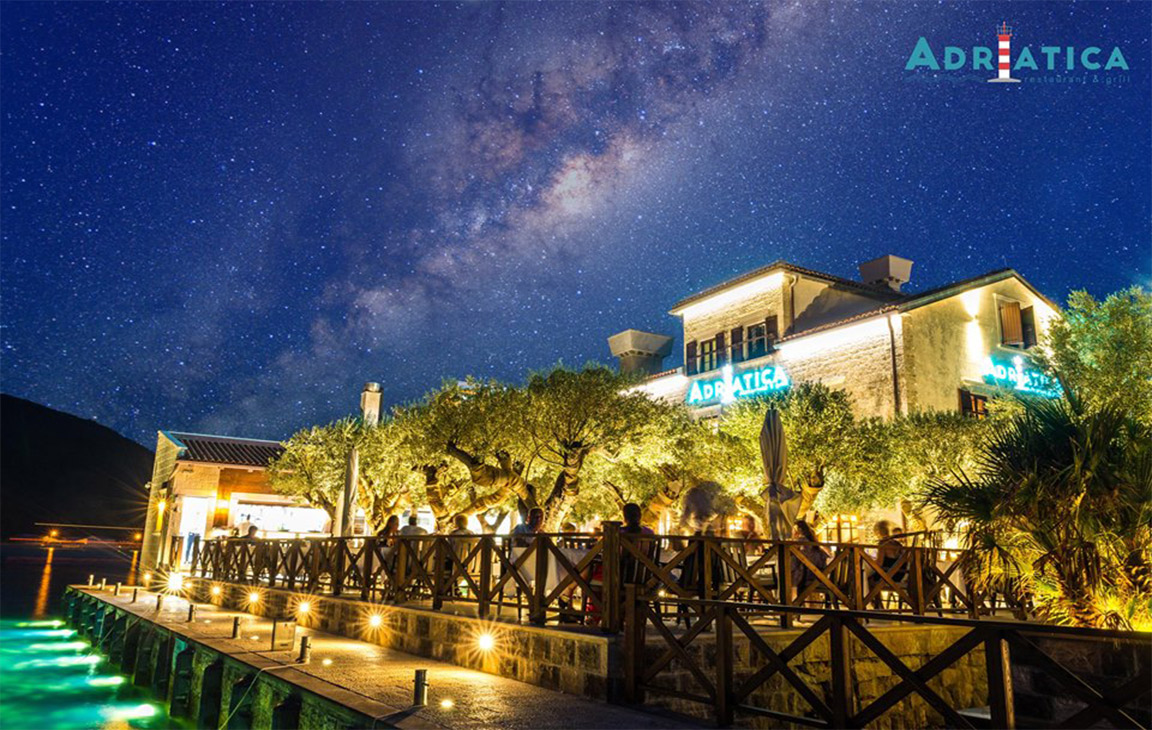 Ribarsko Selo (Fisherman's Village)
This seafood restaurant is located in the picturesque village of Rose, just a short drive from Herceg Novi. They specialize in fresh fish and seafood dishes, and diners can choose their own catch from the restaurant's fish tank.
These are just a few of the many great restaurants in Herceg Novi. With so many options to choose from, visitors are sure to find a restaurant that suits their tastes and budget.